We are committed to continuously improve our fabric production cycle over the time.
We invest in traceability of materials and we collaborate with companies and organizations that share our same sustainable principles.
We are adopting the 4sustainability protocol, which ensures sustainable practices within the fashion & luxury supply chain. Additionally, collection of fabrics developed starting from recycled material.
BEE stands for Becoming Environmentally Ethical
This is our self-made logo created as our daily reminder to always innovate towards more sustainable solutions.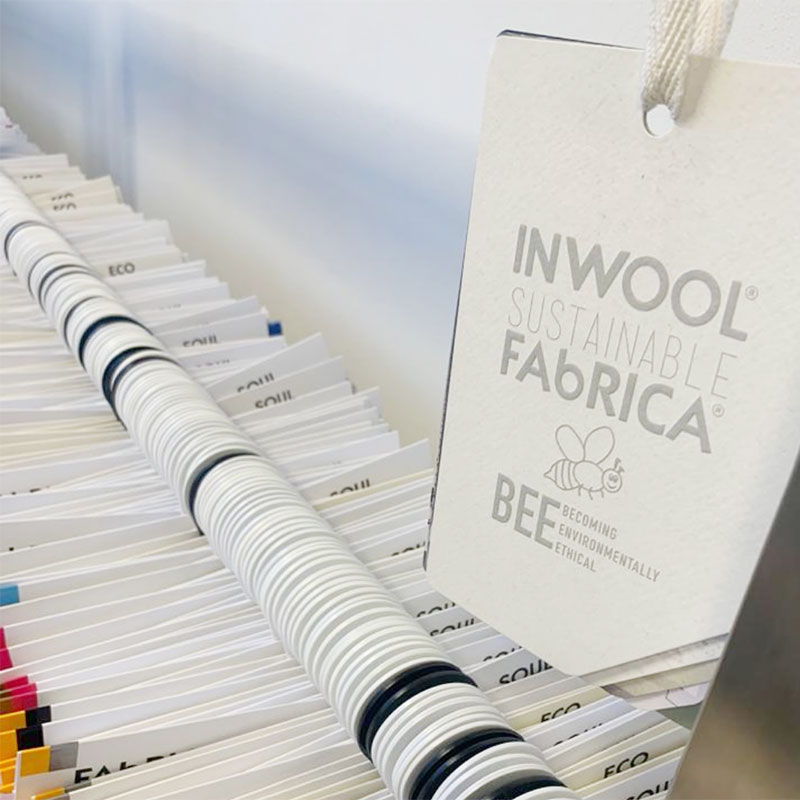 Inwool Fabrica lightens its impact on the planet with the implementation of two photovoltaic systems that provide approximately 226,150 kW of energy per year.